Create Custom Videos in Minutes
A quick introduction to MakerMoon :
MakerMoon is a collection of online video makers. You can create videos by customizing pre-made existing templates. Most videos are free, but some will display a small MakerMoon watermark.
Start by choosing a template that fits your need. Keep in mind that all videos are customizable, you can change images, text labels, fonts, colors and much more.
Once you've chosen your template, open the video editor software to start editing your video. We done click on the "Download Video" button. This will open a download popup where your video will be generated and be available for download.
Click the "EDIT" button to start editing your video
What kinds of videos can I do ?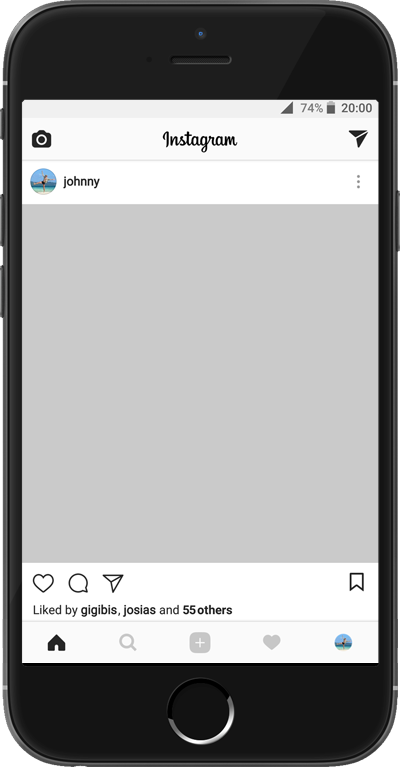 MakerMoon is great to create quick presentation videos.
It works perfectly for simple promotional videos, like Facebook video ads, animated slideshows and product presentation videos. Here is a short list of what MakerMoon users are creating:
Product presentation videos
Real estate listing videos
Ads for Facebook and Instagram
Birthday greetings videos
Holiday videos
Travel slideshows
Animated video quotes
And more ...
All videos are compatible with all major social media platforms. All templates are available in 16:9 widescreen ratio, 1:1 square ratio for mobile, and 9:16 vertical ratio for stories.
Facebook Cover Videos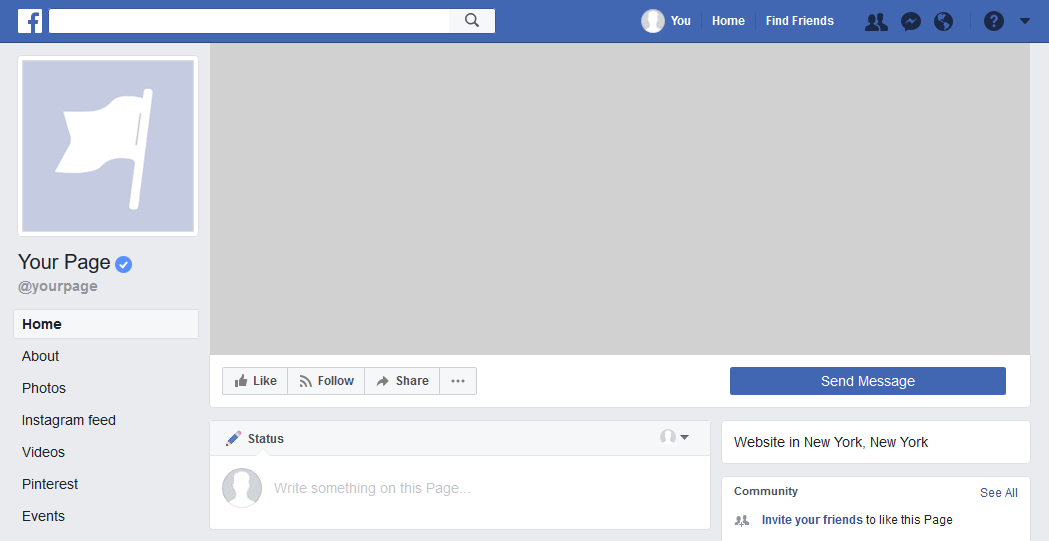 Videos on MakerMoon are specially formated to work as Facebook cover videos. Facebook cover videos are a great way to display lively and informative details about your page.
Many small businesses and Facebook page owners already use this new feature to showcase special events, present a special offers or to simply give a quick overview of important details about your page.
Explore recent video downloads
A great source of inspiration can be the recent video downloads page. This fun MakerMoon feature allows you to explore the latest videos created and downloaded by other users.
It's interesting to see the wide range of possibilities a single template can provide. If at first look, a video template doesn't seem to fit with your desired look, it may be just a mater of customization. You can drastically change the look and feel of a template by changing the colors, images or fonts.
If you find an interesting video made by another user, just click the link under it to open the video maker that was used to create the final video.

All videos made on MakerMoon are public by default, but if you don't want your video to be featured in the recent downloads section, just ask support to put all your video creations in private mode. This way they will never be shown to other users.
Get started quickly with the following video tips
The MakerMoon video editor is very powerful and has a lot of features to discover. To get you started quickly, you will find short video tutorials on the MakerMoon's YouTube channel. Here is a couple of the most important ones.
How to use the slideshow input :
How to use the opacity slider :
Real Estate Video Makers
If you are in the real estate industry, the following may be interesting for you.
It turns out that real estate agents are a growing part of MakerMoon's user base. Video slideshows are a very effective way to promote properties for sale. They will also increase interest not only from potential buyers, but also from potential sellers as well. 73% of homeowners say they're more likely to list with a realtor who offers to create video for them. Real estate listing that include a video receive 400% more enquiries than those without.
It's not a surprise that realtors use videos to promote their business, and MakerMoon provides them with a quick and easy way to painlessly create property listing videos. If you want to learn more make sure you take a look at the real estate videos section.
Improve your social media presence
Create custom videos specially formatted for the following use cases.
Facebook Cover Video
Using a Facebook cover video is a great way to engage your visitors. It's the perfect place to rapidly present what your business is offering, to emphasize a special offer or an upcoming event.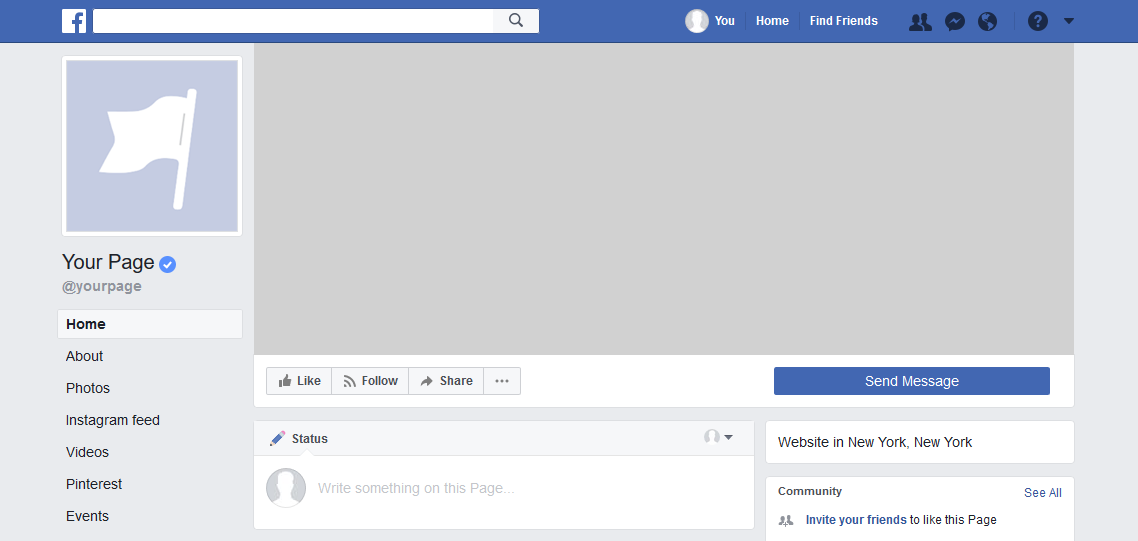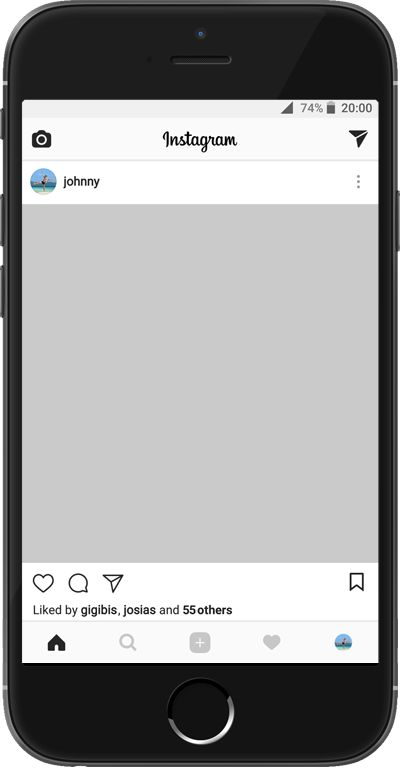 Instagram Posts
All videos are compatible with all major social media platforms. Most templates are available in 16:9 widescreen ratio. Some are resizable to a 1:1 square ratio, which is the most effective size for mobile first platforms.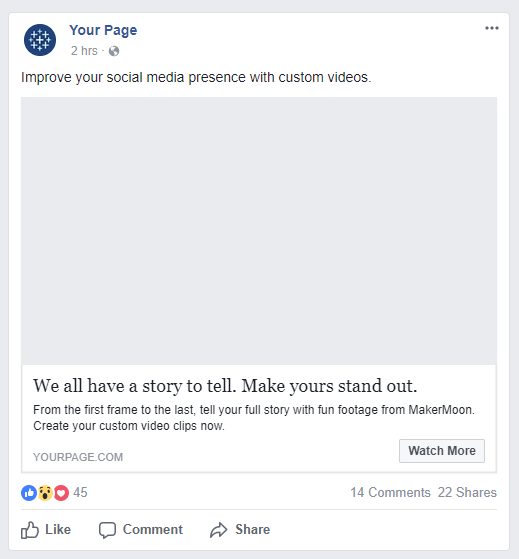 Facebook Posts
Promote your Facebook page by posting engaging videos that describe your products, services, promotions or special events. Videos can be customized with your own brand logo, images and text labels.
Need Support?
If you need help creating your videos, make sure you send support a message or hit the chat. We do try to reply in a timely manner, and most of the time we can resolve your issue.
If you are looking for a feature that is not available or if you have a great idea about a new video template, please let us know. All comments and suggestions are taken seriously and are used to drive the release of all the new features and videos.
MakerMoon uses cutting edge browser technology, so if your browser is not up to date, you may be missing some important features. The video maker works best with Chrome or Firefox.
Packed with features for you to discover
Pixel Perfect Live Preview
Personal Library
Instagram Sizes
Free Stock Images
Slide Libraries
Image Cropper
Interactive Click and Drag
Quote Generators
Icon Libraries
Motion Backgrounds
Banner Generators
Video Tutorials
Mobile Friendly
And more added weekly
Thank you !
MakerMoon.com