Choose a Facebook cover template
All the video templates above are built to be used as Facebook Cover videos. The cover video is a great emplacement to give your visitors quick details about your latest offers.
Facebook cover videos are a simple and effective way to make a good first impression, increase followers and showcase special events.
What is a Facebook cover video?
Facebook cover videos are a fairly new feature on Facebook pages. You can now replace your cover image with a video. It's a simple way to enhance the look of your page, increase engagment and followers. Use them to make a good first impression or to showcase the latest news or events your followers should be aware of.
A few examples made with MakerMoon: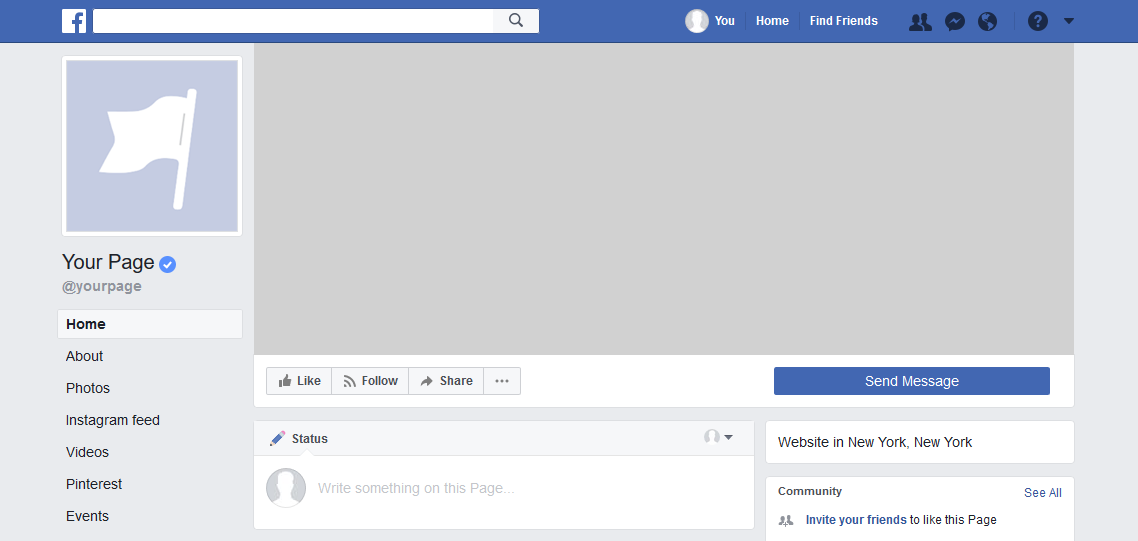 Important tips about creating your cover video
Layout is important
Facebook will display the entire video on mobile, but will cut off the top and bottom parts on desktop.
This is what happens: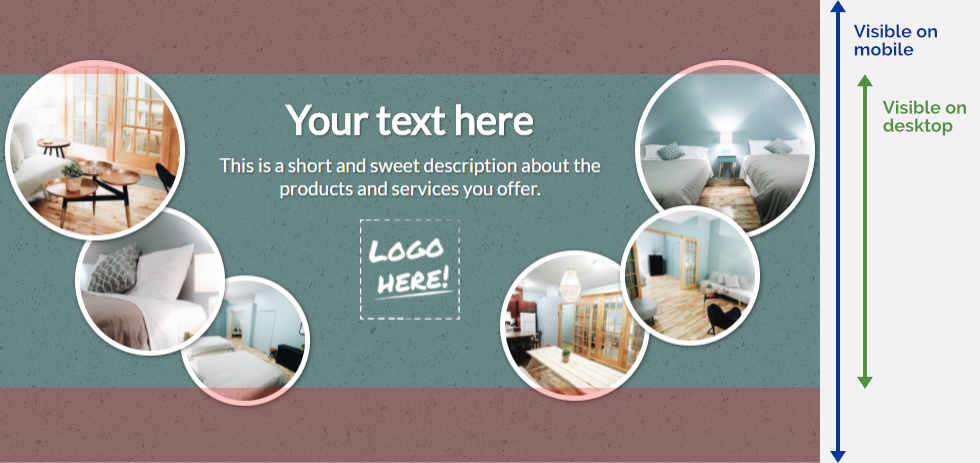 Use the Facebook guides
Most Facebook cover templates on MakerMoon are built to work for both mobile and desktop. But you still need to make sure your content stays in the visible area.
To help, turn on the "Facebook Guides" in the video editor.
The guides will show you which part of your video will be visible and which part is cut off: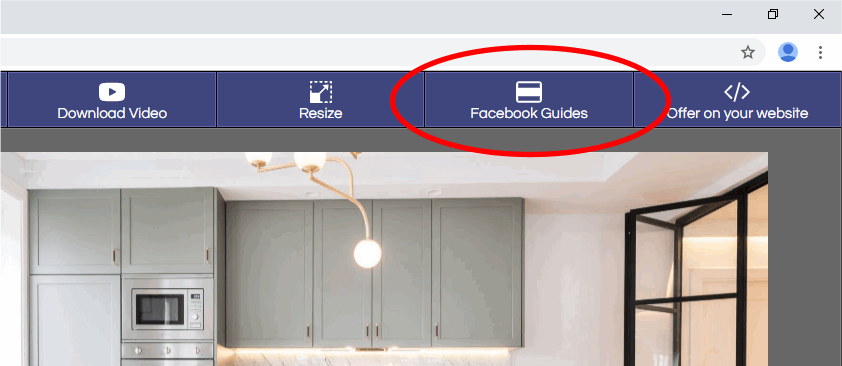 Final tips
In the video editor choose the 16:9 ratio size.
Facebook cover videos must be at least 20 seconds long.
They will play without sound by default.
They are available only on Facebook Pages, not on personal profiles.
Keep your cover updated with fresh informations.