MakerMoon is an online video maker with thousands of users around the world.
It's light, fast and simple to use. The MakerMoon's video editor is now available as an embeddable widget, allowing you to offer a video maker on your website.
What can I do with a white label video editor ?
The MakerMoon's white label solution is a powerful tool that allows you to quickly and easily offer video creation capabilities directly on your website.
This service is white labeled, which allows you to offer online video creation software to your users, using your brand, and without them knowing about MakerMoon.
As of 2019, the demand for marketing videos keeps growing, and offering video services will substantially increase the value of your business offer, engage and retain more customers.
How does it work ?
Installation is simple, using a single line of code you can start offering video makers on your website, in a matter of minutes.
You can insert video editors anywhere in your website or membership protected pages. Giving your customers the opportunity to create and download their own videos straight from your website.
Here is an example of an embedded white label video editor: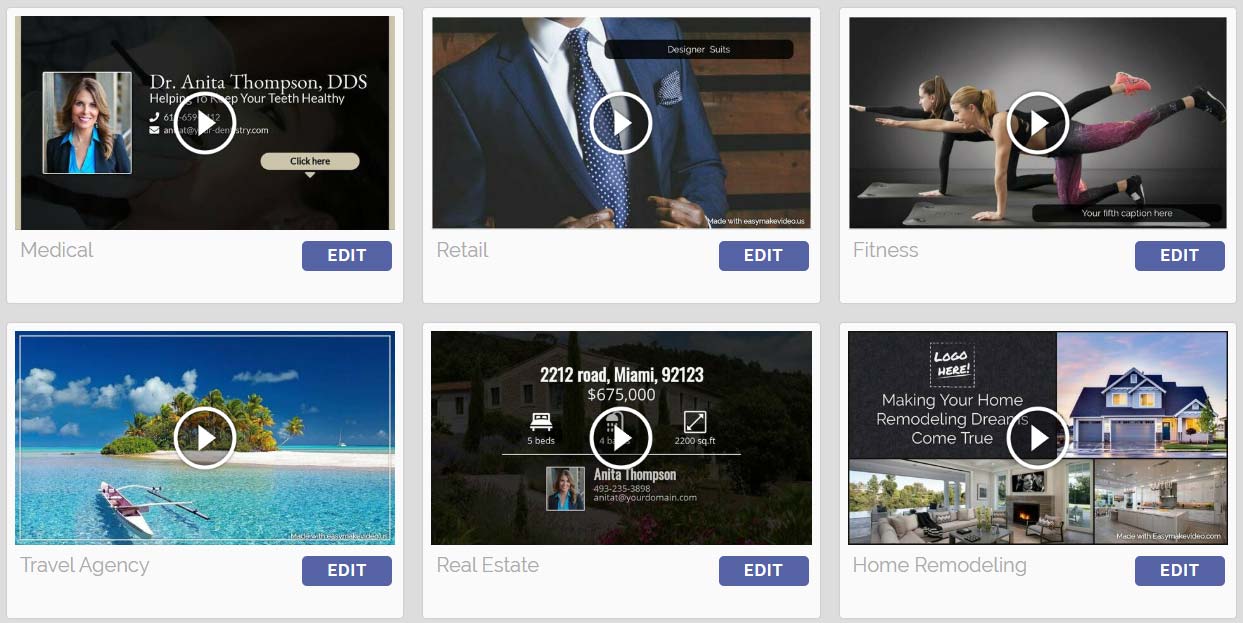 Each editor can be customized to your requirements. You can change the color theme, add your logo, or even ask to remove or add specific features.
Integrate your whitelabel video maker seamlessly with your password protected member area, using our simple to use Single Sign On ( SSO ) integration.
Can I offer my own video templates?
You can customize a video on MakerMoon, save it, and then offer your saved video as a starting point template.
For example, if your website offers real estate marketing services, you can take an existing video template on MakerMoon, change all images and texts to a real estate oriented video template, which you can then offer to your users:

If you have more specific needs, MakerMoon also offers a custom video design service. Our designers can create custom scenes or complete custom video templates, based on your requirements and guidelines.
Promote your website with a watermark
Videos generated by your users can display your own watermark. This way users creating videos from your website will also promote your brand:

Reseller license included
The white label service gives you a full commercial license to create your own subscription based website, and resell the video maker at the price you want.
Request your DEMO account
You can try the white label feature, with a FREE demo account. Please let us know your website address and what industry you are targeting to get your demo account.